Our Practice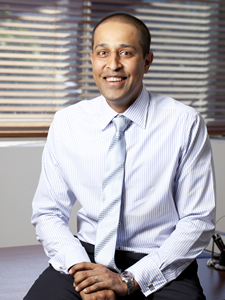 Dr Kiran Hazratwala

MBBS UNSW Fracs UROL
Dr Kiran Hazratwala is a private Consultant Urologist at the Northern Urology Clinic, located at the
Mater Private Hospital in Pimlico. Dr Kiran Hazratwala opened the Northern Urology Clinic on the 29th January 2010 as a Urological Surgeon for both consulting and operating.
After Dr Kiran Hazratwala graduated from medicine at UNSW, he commenced postgraduate training in General Surgery in both New South Wales as well as the North Island of New Zealand. Following
this, he began and completed advanced training in Urological Surgery in Queensland. Whilst spending a year at each of the major teaching hospitals in Brisbane, Dr Hazratwala gained profound experience in the management of adult urological conditions.
Upon completion of his advanced surgical training, Dr Hazratwala then undertook a further twelve month sub-specialty fellowship in Prostatic Oncology at the Royal Brisbane Hospital. It was here that he gained expertise in both the surgical and non-surgical management of Prostate cancer. This included Nerve Sparing Radical Prostatectomy as well as Low Dose Rate (LDR) and High Dose Rate (HDR) Brachytherapy. Furthermore, Dr Hazratwala's other areas of special interest and expertise are in Laparoscopic Renal Surgery, Urological Oncology (bladder/prostate/testis), Laser Stone Surgery, minimally invasive treatments for BPH (Benign Prostatic Hyperplasia) and Vasectomy with reversal thereof.
Since moving to Townsville, Dr Hazratwala has maintained strong academic links as a lecturer and tutor to JCU Medical students in Urological Surgery at the Mater Hospital. His continued interest in teaching has allowed him to mentor and support both young medical doctors in training as well as medical students.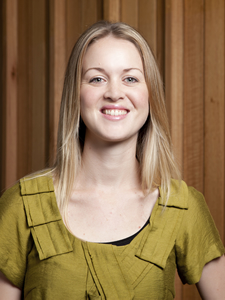 Vanessa Hazratwala

Practice Nurse
Vanessa graduated from the Queensland University of Technology with a Bachelor of Nursing in 2003. Vanessa was chosen as part of a select group of nurses and undertook post-graduate studies in Peri-Operative Nursing at the Princess Alexandra Hospital in Brisbane. Vanessa's further postgraduate studies also include a Graduate Certificate in Advanced Peri-Operative Nursing at Central Queensland University. Vanessa has assisted and scrubbed in surgery with Dr Hazratwala for many years allowing continuity of care to our patients.
Vanessa also performs other tasks such as ordering specialist equipment or consumables for surgery, liaising with doctors, hospital nursing staff and allied Health professionals to ensure optimal outcomes for our patients.
Vanessa is also available to receive calls and discuss any peri-operative questions or concerns that may arise throughout your time of treatment and care.